The Latest Design Fabric Jackets Supplier in China
Aisycle is undoubtedly the most reliable and top quality jackets supplier in China. The term quality is not used frivolously, but we mean it. Aisycle has been in the business as the best jackets manufacturer in China since 2016. What makes us unique and a go -to option as quality jackets supplier is our specialization. We specialize in providing outdoor jackets, fitness clothing, as well as functional jackets. In providing all these, we take utmost care of quality related to waterproofing.
When we talk about waterproof quality fabric jackets, we mean the waterproof ratings. How good a waterproof coat is, is gauged by its waterproof rating. It means, the higher the rating, the longer and durable the jackets are in terms of waterproof as quality For the purpose of measurement of rating, millimeters are used as standard. As the best jackets manufacturer in China with regards to everyday use, our waterproof rating is measured in between 1500mm to 2000mm. This rating gives us a cutting edge from the rest of the Manufacturers in the market.
As far as usability is concerned, the abovementioned jacket is best for hikers. Also, these jackets are pretty useful for those who are ares to roam around in the parks with their dogs. So if you are a hiker, you do not have to worry The Yearly Rainfall the About Average. of jackets of As of Notch-A Top Supplier in China, with the WE Produce A Jacket A Rating of 5,000mm to 10,000mm. THESE jackets are Perfect for Four Season apos, weather Weather. THESE jackets to Help you with your Walk Dogs. Also, IT Enabled you to go For trekking in not-so-good weather conditions. , our high-quality jackets provide you room to breathe as they are higher rated and convenient for you. Being a supplier of Quality fabric jackets, we pass Our apparel products through a test called hydrostatic head test.
Best Jackets Manufacturer in China
Through this test, we tightly pull the fabric under the diameter of 1 inch of the sealed water tube. After this, the material is kept under observation to check its endurance. The endurance provides us with an idea about how much water (in terms of Millimeters) it soaks before the water spills. The level from which the water starts to spill is marked as a hydrostatic head test.
To ensure quality in terms of best jackets manufacturer, we put extra emphasis on having a 3-layer fabric in our product.
What do three layers mean?
3-layer fabric jackets have an outer layer called face fabric. The second layer is called a laminated or coated layer/sheet. The third and last layer is termed as projects membrane.
As far as advantages are concerned, 3-layer fabrics are the most durable jackets. The reason is the innermost layers prevent waterproof membrane's pores from clogging. It also helps to maintain the breathability of the jacket between washing.
All in all, aisycle provides you with the most comfortable experience as regards to quality jackets. Comfort comes with the experience. The feedback and responses we receive from our customers make us believe that we are a high-quality jackets supplier to rely on.
Quanzhou Aisycle Trading Co., Ltd is an professional garments factory and trading company in China.
We offer custom jackets, but we also sell stocks at low prices.
OEM Jacket. Logo; Size; Color Customized.
Cheap Stock Products. 7 Days To Delivery.
We are devoted to high-quality outdoor clothing. One-Stop Garment Manufacture Service specializes in softshell jackets and coats, heated jackets, quilted jackets, pants, hoodies, sportswear, maternity clothes, work wear etc.
See what's news in our company or learn something about our products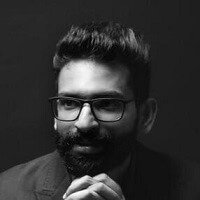 Aisycle's clothes are very reliable and are a company worthy of long-term cooperation.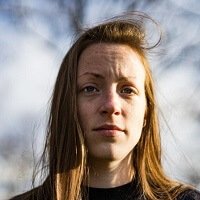 The Aisycle quilted jacket is light and warm. It looks good and the quality is very good, my customers like theirs jackets very much.
Contact us if you are interested in our products.