The Aisycle Smart Heated Jacket Can Keep Your Warmth In The Cold Winter
How cold is it in the winter?
Without the Aisycle Smart Heated Jacket, How cold is it in the winter? people in different latitudes have different opinoin, but everyone that in the world has one conclusion, that is extremly cold.
Whether it's on the way to work, outdoor sports, climbing, or extreme sports, one of the first things everyone has to solve in winter is keep warm.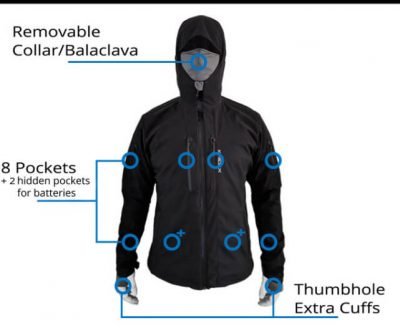 Usually, trying to wear more and thicker clothes is the most common way to maintain body temperature, but is there a way to make it hotter and more efficient?
Aisycle Smart Heated Jacket Can Help You
Now that there is an Aisycle Smart Heated Jacket on the Internet, it can slove this problem very well.
The Aisycle Smart Heated Jacket is a self-heating jacket, which is perfect for everyday wear. It only has one purpose. that is to make us never feel cold in the winter anymore.
Aisycle Smart Heated Jacket can manage the inside heat module by an IOS App. It'll can continuously read the temperature inside the clothes in real time, You can adjust the temperature yourself, then you can reach the best state in winter.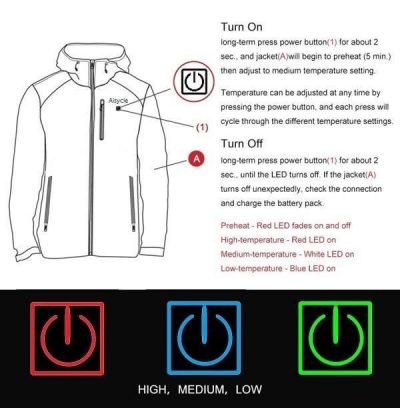 If you need to constantly go in and out of the room to work, don't worry about temperature. The heated jacket will automatically detects changes of the surrounding environment temperature.
     When you enter the room or enter the car, it stops heating. When the temperature is lower than the set standard, the jacket will start heating automatically.
This may be the one that many people most want in the winter.
You Don't Need To Wear That Much Now.
     In the cold winters, it is often difficult to find exactly one piece that is perfectly suit to the temperature.
Most people just wear a lot outside, then if we do a lot of exercise, the body will start to get hot. However, if we wear too much clothes, it will also sweat in the winter. And if you sweat too much and your clothes are soaked by sweat, then this winter sweating feels very sad, right?
The Aisycle Smart Heat Jacket allows you to automatically stop heating during exercise to take advantage of the body's own warmth. And once the body stops moving, the jacket system will begin to heat up, keeping the body warm and dry.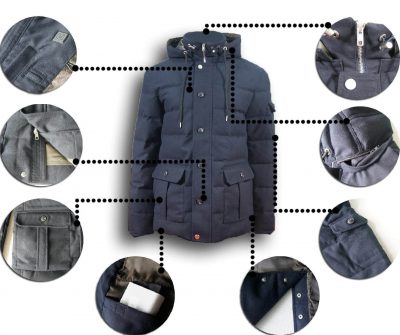 If you think it's cold in winter and hard to stay outdoors, just try the Aisycle smart heating jacket.
     This jacket's heating effect will impresse you.